Filter by Category
Arts & Crafts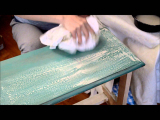 Chalk Painting
with Nathalie Roy

Mar 4, 2019 at 6 pm

, runs for 2 weeks
Bring a small piece of wooden furniture to this class to create the vintage, cottage, antique or modern look you desire. Give your furniture or cabinets a fresh new look with this simple painting method - at a fraction of the cost of buying new! No experience required!
Please bring to class: Small wooden piece of furniture cleaned in degreaser such as Dawn. Paint brush. Fine sandpaper. Furniture wax. Rags. Chalk paint (read manufacturer's suggestion for amount of paint needed for your project).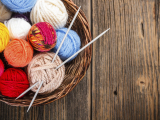 Registration Unavailable
Knitters' Night Out
with Pat Demers

Jan 10, 2019 at 6 pm

, runs for 15 weeks
Bring your work-in-progress and join knitting enthusiasts on Thursday evenings for a night out! If you know how to knit but would like to learn more or would like help with a project, this group is for you! Experienced knitters who enjoy sharing and socializing with others are also welcome! Thursdays 6-8pm. Registration: $5 monthly
Lip and Hand Balm
with Julia Bundy

Mar 7, 2019 at 6 pm
Pamper your skin by learning how to make lip balm and solid hand balm using oils, flavors or scents and optional color. Fall participants walked away from this class with lots of take-home items! Raw materials and balm tubes will be provided for close to a dozen lip balms and 3-5 hand balms.
Please bring an 8-16 ounce microwave-safe glass measuring cup with a pour spout (or stainless steel 1 quart saucepan), measuring cups and spoons, and 2 teaspoons for mixing.