Filter by Category
Certificate Programs
Registration Unavailable
Academy of Medical Professionals
with Academy of Medical Professions

Jan 2, 2019
Become NATIONALLY Certified in as little as 10 to 20 weeks! 
• Dental Assisting with RHS certification • Clinical Medical Assistant with CCMA • Group Fitness and Personal Training (AFAA) • Medical Coding with CPC Certification • Medical Office Specialist (CMAA/CEHRS) • Medical Transcription Certificate • Pharmacy Technician with PTCB • Phlebotomy Technician (CPT).
For more details about these medical professional courses, including payment plans or to register, please contact Academy of Medical Professions at 866-516-8274 or 207-721-0714, or visit www.academyofmedicalprofessions.com.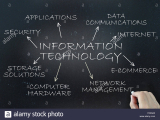 Registration Unavailable
Information Technology and TechHire

Jan 2, 2019
Are you interested in a career in Information Technology (IT)? TechHire is a program designed to recruit, assess, train and place young adults into Maine's IT industry in positions like computer support specialist, software, and health informatics. Completed training will result in credentials recognized by the IT industry. This grant-funded program provides a host of services to train young adults as well as career changers who are looking to transition into IT roles. Call us at 207-345-3217 for more information about eligibility requirements to see if you might qualify for this amazing opportunity!
Registration Unavailable
Office Skills Certificate(s)
with Suzette Moulton

Jan 2, 2019
Looking to work in an office? Make yourself stand out to an employer. Earn computer certificates by completing classes in Microsoft Word, Excel and PowerPoint as well as keyboarding, Internet and e-mail. Please call 345-3217 to discuss your particular needs and availability. Price will vary according to classes needed.